uPVC Door Lock Specialists
Here at MPL we have made it our business to source the best possible range of uPVC door locks, hardware and locksmith tools available to both trade and retail.
Below are some of our most commonly sold uPVC door lock manufacturers – you can identify your door lock through a name stamped on the brass strip, or by the photos shown below. If you need some help in matching your uPVC door lock call our technical team free on 0800 197 6885.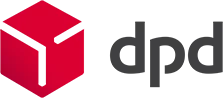 We can have your order with you the very next business day by Fedex or DPD!
Common uPVC Door Lock Manufacturers